Why it's time to eliminate trichloroethylene (TCE) from your plant
On September 28th, 2011, the EPA released its final health assessment for trichloroethylene (TCE.) Following is a brief excerpt from that assessment:
"The final assessment characterizes the chemical as carcinogenic to humans..."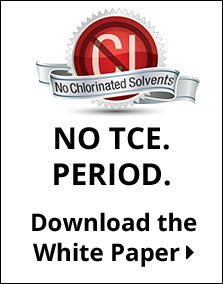 What does this mean to you?
Slide Products believes this is the beginning of an inevitable phase-out of trichloroethylene from our industry, and molders and mold makers need to re-evaluate the products they use in manufacturing. You need to start the process to find safer, effective alternatives to the mold releases, mold cleaners, rust preventives, lubricants and other products you use.
What can you do?
Call Slide Products. Slide has no trichloroethylene in any of its products. In fact, Slide has no chlorinated solvents of any kind.
Free evaluation
Slide is offering a free service to help you review processing aids and provide, free of charge, effective, and likely lower cost, alternatives for you to test in all your molding applications.
Get started today
Take the next step towards a safer work environment. Fill out the information below and we'll quickly contact you to answer questions, offer trial samples, and even come to your plant and perform a free audit.
GET EXPERT ADVICE ON INJECTION MOLD RELEASES, MOLD CLEANERS, RUST PREVENTIVES, EJECTOR PIN GREASE AND PURGING COMPOUNDS